Baht strengthens as investors watch key monetary policy meeting
The baht opened at 31.03 to the US dollar this morning (August 5), strengthening from yesterday's close of 31.09.
The Thai currency is expected to move between 30.90 and 31.10, said Jitipol Puksamatanan, head of Markets Strategy at SCB Securities.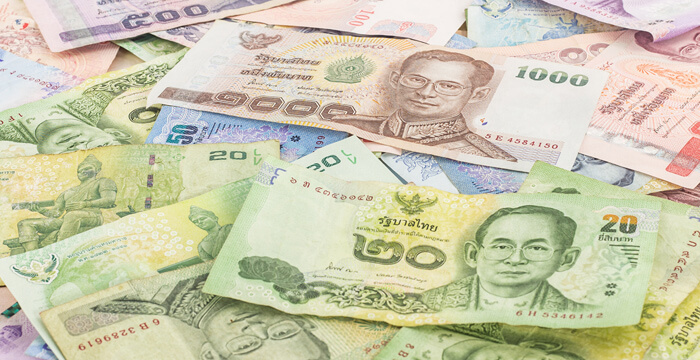 Yesterday, the S&P 500 increased by 0.4 per cent, boosted by technology stocks, while investors' hopes that discussions would take place between the United States and China on August 15 became a supporting factor, he said.
Moreover, US durable goods orders for June recovered by 7.6 per cent.
However, the strategist mentioned that some investors have hesitated to return to the stock market, taking into account an increase in bond sales, despite yields remaining at a low rate.
The US and German Ten-Year Treasury yields were at 0.51 per cent and -0.56 per cent, respectively.
This, as well as instability in US politics, decreased the amount of dollars held by investors, leading to a drop of 0.4 per cent in the dollar index.
Meanwhile, the Australian dollar strengthened from the increased gold price, which passed $2,000 per ounce, a new high. The Aussie dollar was also supported by the rise in the price of oil.
In Thailand, the baht moved mainly in line with the dollar. Most investors are focusing on a key monetary policy committee meeting today as this will affect the financial market slightly, Jitipol added.